"Good Lighting isn't always appreciated,
until someone does it badly".
Agron-LED where we don't take
Good Lighting for Granted.
Colour Temperature
Even the simpliest task of choosing the colour temperature can make a difference.
What is a Lighting Design?
Lighting design, when done right, is designed to give our built structures aesthetics and allow the users of the space to feel comfortable – as well as allowing them to see.
Many aspects of industry focus on light and the effect it has on people – Interior designers focus on how it makes users feel, Engineers about the practicalities of where the lights are and how easy it is to perform tasks and Business would like to minimise costs. Efficient design leads to well-lit spaces with minimum energy requirements.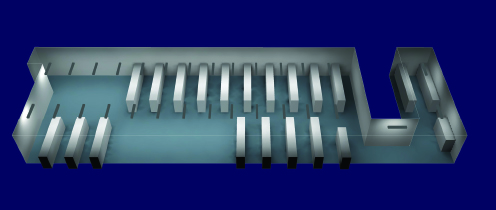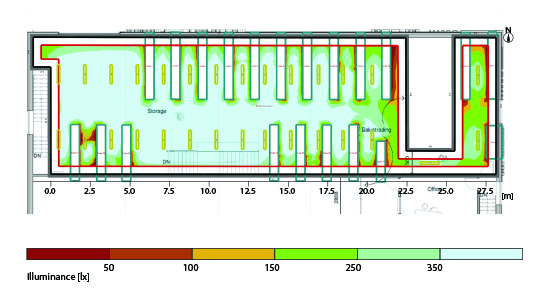 Why is it Important?
Many studies have shown that lighting can influence behavior and influence appetite and sense of time, as all living creatures of this planet rely on sunlight. We all use it to navigate, recharge, and metabolise. Natural light in a built environment can help achieve all of this for animals or people.
A designer can take many or few factors into their design, but a good designer will always consider all the natural light that comes from windows, as well as the electrical light to supplement.
The Benefits of a Lighting Design
Lighting designs are created to give a good lighting uniformity across the designated space.
Utilising the lighting design capabilities, in turn ensures that the recommended lighting levels are reached.
One of the downsides with an 'Off the shelf solution' is that you have a limited amount of wattage available to produce a good uniformity.
Where possible we manufacture our lights producing the exact wattage that you need for individual areas.
This helps maximise Carbon reductions and savings whilst still ensuring that you are meeting your health and safety stipulations. Light is essential, whether this is to promote plant growth or enable comfortable working conditions.
Ensuring the best lighting levels possible for plants, animals and people is paramount to us.
Read more about Agriculture, Equestrian, Horticulture, Commercial, Industrial and Sports lighting.
How can I get a design?
Get in touch using the form below or give us a call.
We will then send you our lighting design questionnaire – to get an idea of your requirement. Our design team may call you to re-affirm any details, to enable us to give you the best possible solution for your needs.
*Lighting designs are priced individually depending on your project size.