Lighting Review
THE IMPORTANCE OF a lighting Review?
Our lighting review allows businesses to compare their current system to a new 'Agron-LED' lighting system.
A member of our team will take note of your current system i.e. number of fittings, wattage, hours of use etc.
They will then recommend the best possible solution, that we feel best suits your requirements.
You'll then be provided with your copy of our 7 page 'Project Costing Report'.
Project Costing Report
Our project costing report is a 7 page document which will not only detail out the potential financial savings but also:
your carbon savings, enhanced capital allowance,
savings on maintenance and, of course, your expected Return on Investment (ROI).
Which will allow you to make an informed decision regarding your project.
Have a look at some of our past projects.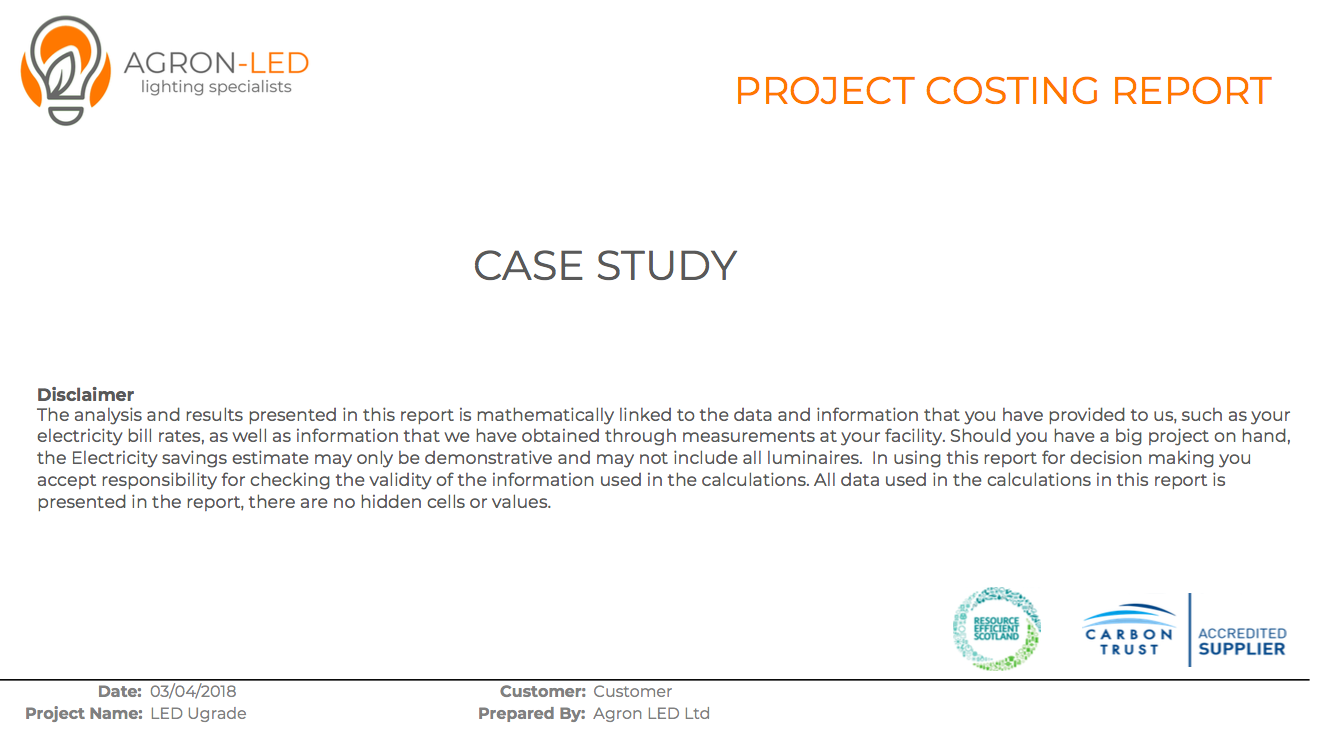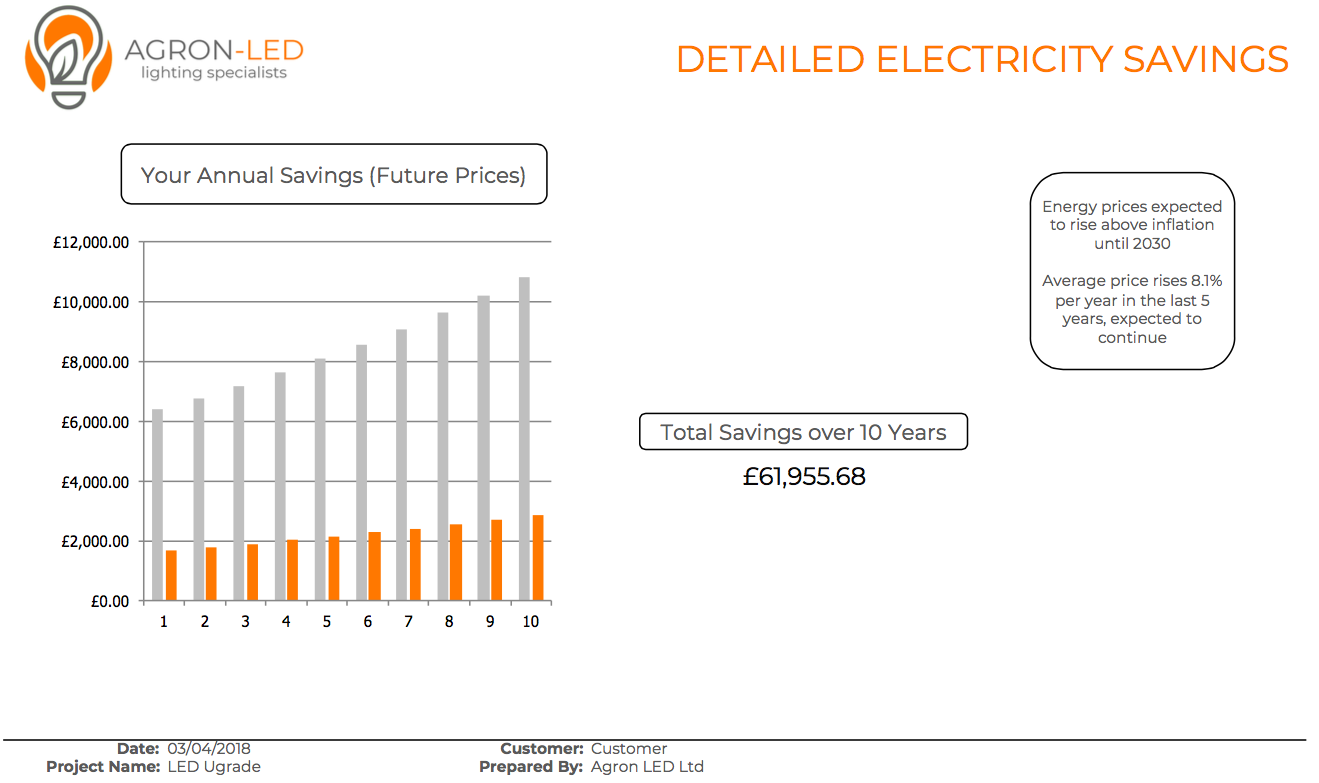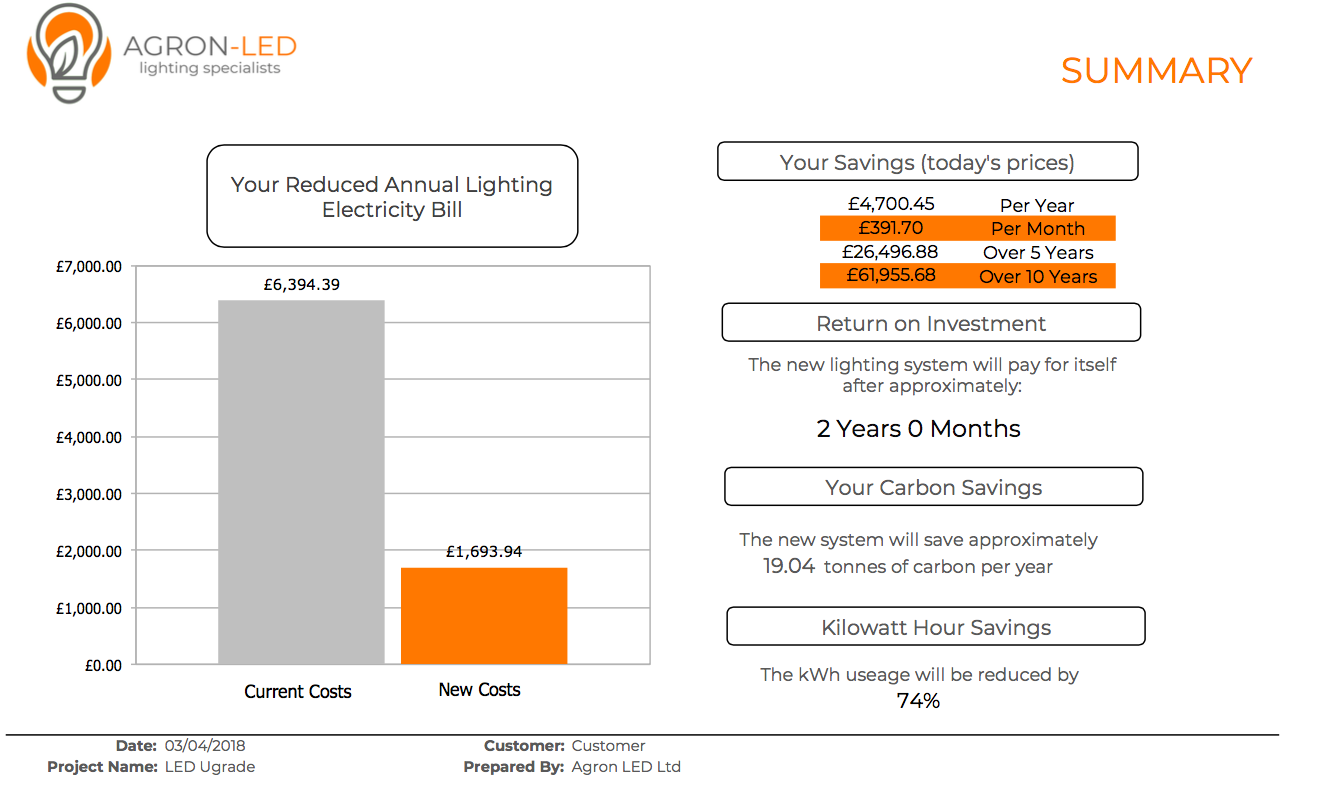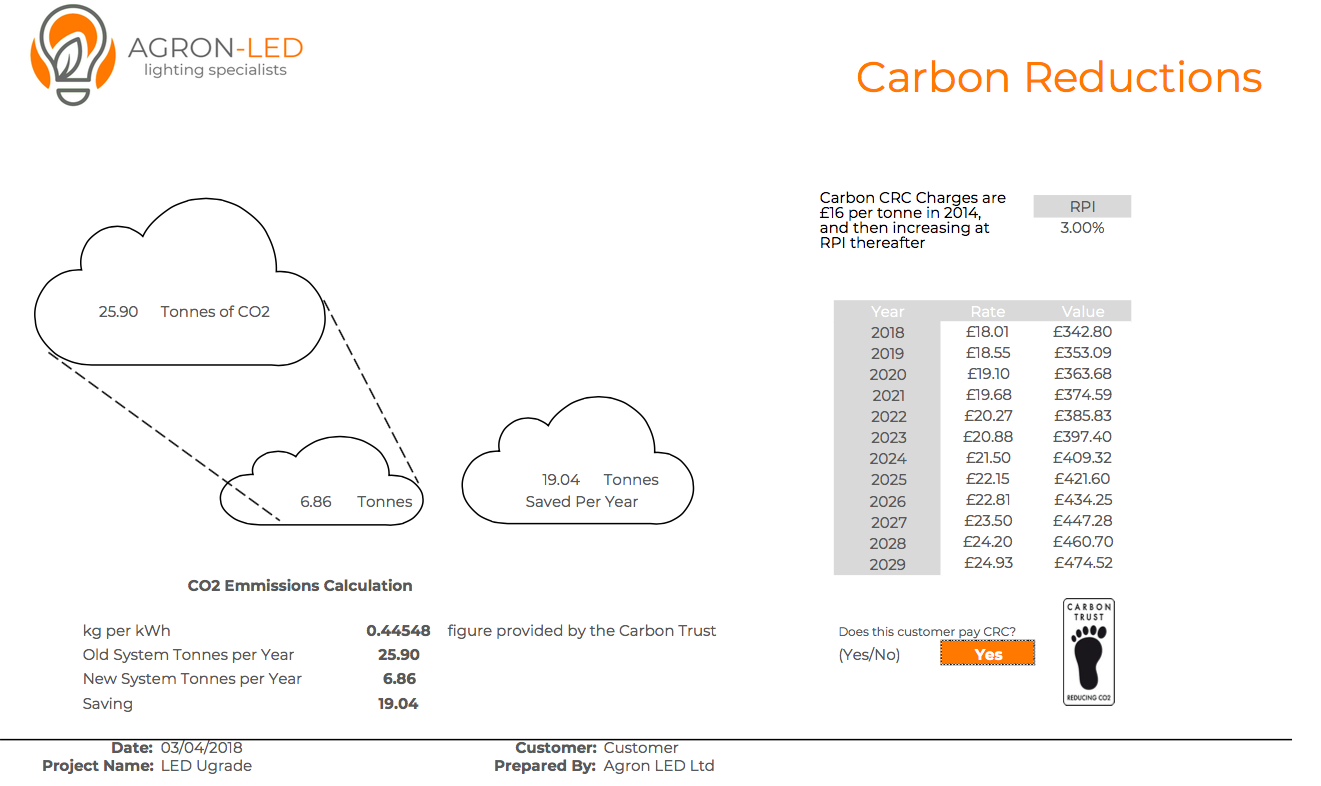 Will I get a site visit?
We will always endeavour to visit your site, but unfortunately it is not always possible.
That doesn't mean that you can't take advantage of our LIGHTING REVIEW.
If you can give us a note of your current system, we can do the rest.
CALL US TODAY, OR FILL IN THE FORM BELOW, AND SPEAK TO OUR TEAM TODAY!