With ever increasing energy bills, as well as increased operation hours, energy costs have become a significant overhead for most businesses. Hence, the importance to update current systems to, not only be more energy efficient, but more cost efficient.

Highest Quality Standards
Office lighting, retail, shop, warehouse, workshop, factory
By reducing operating costs, you will not only improve your margins but allow you to be more competitive.
Agron-LED commercial lighting solutions are perfect for office lighting, retail lighting, workshop lighting, factory lighting etc.
Making the change to LED will ensure you are operating more efficiently: improving your working environment, increasing health and safety for your staff and customers, all while saving you money on energy bills
Energy Prices On The Rise
Switching to LED can bring significant savings, The Carbon Trust estimates that changing to efficient LED lighting in a typical office can reduce costs by 66%.
Increase Productivity
Better lighting conditions are not only beneficial for staff morale but can create a more productive work environment through improved alertness and accuracy.
Reduced Errors
Research by the Carbon Trust has shown that the amount of errors that employees make are reduced when lighting levels are increased.
Improve Health of Staff
Poor lighting makes our eyes and visual systems work harder and may lead to symptoms such as: eyestrain, headaches, fatigue etc.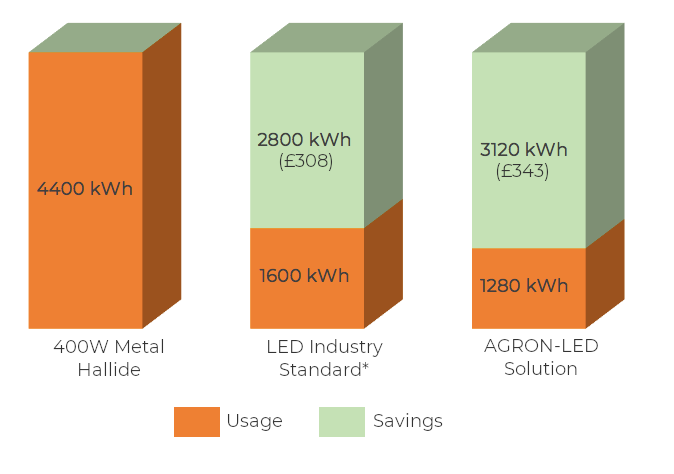 Saves more than an average LED
Our Lainnir range allows us to recommend a lower wattage of luminaries while maintaining a similar lumen efficiency. Resulting in increased savings on, both, your energy costs and carbon footprint.
You could be saving as much as 10% MORE.
Grants and Funding
No upfront costs (subject to eligibility and terms)
Calculate The Cost of Lighting Up Your Business
More for your money
Agron-LED's flicker-free LED Panels and Battons have a cleaner, brighter feel. This will, not only, help ease the above symptoms surrounding eyestrain and headaches but increase concentration levels making them the perfect lighting for office and retail settings.
The 'flicker-free' lighting will also give you a much clearer image on your CCTV – resulting in better security.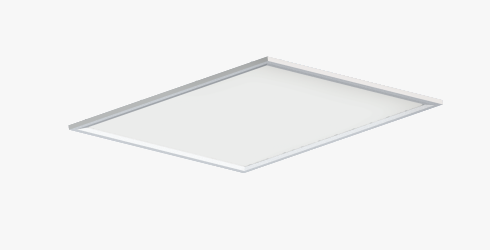 "Just over a month ago, new fluorescent tubing was installed in our office… I have noticed a significant difference. Firstly – NO BUZZ. The lighting is very bright – akin to daylight, but gentle on the eyes. That pale yellow luminescence is not present as this is white light. So far I have not left work with that dull ache across my eyes."
Julia De Costa
Administrator, Forth Resource Management Limited
"Increase Sales by up to 50%"
Studies have shown that by putting a spotlight on a specific product, you increase the sales by 50%. Our recommended products will ensure that your lighting delivers the best possible colour rendering, to really make your products 'pop'.
This along with a good design is sure to have your customers buying more:
"70-80% of the consumption in the Western world is driven by desire."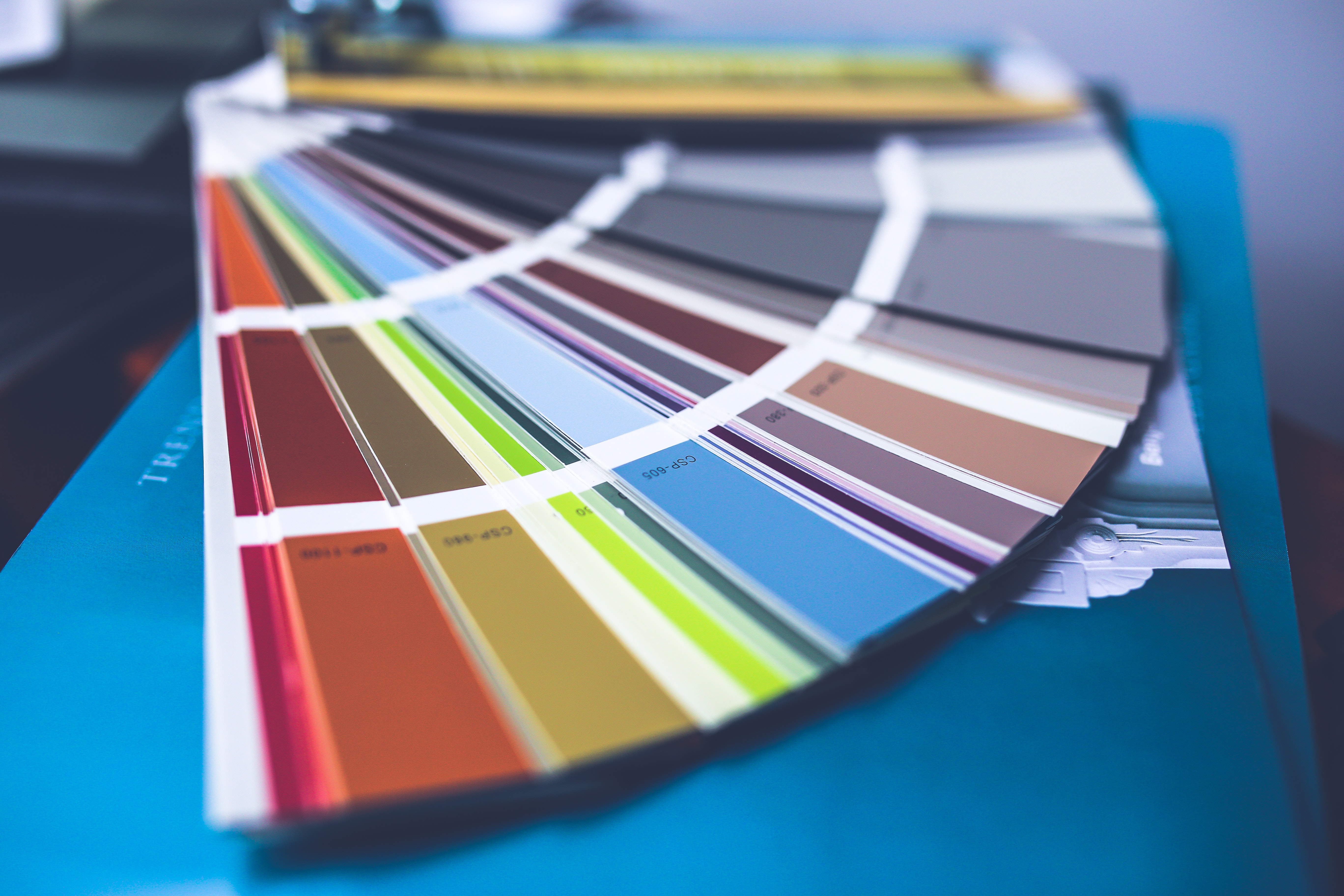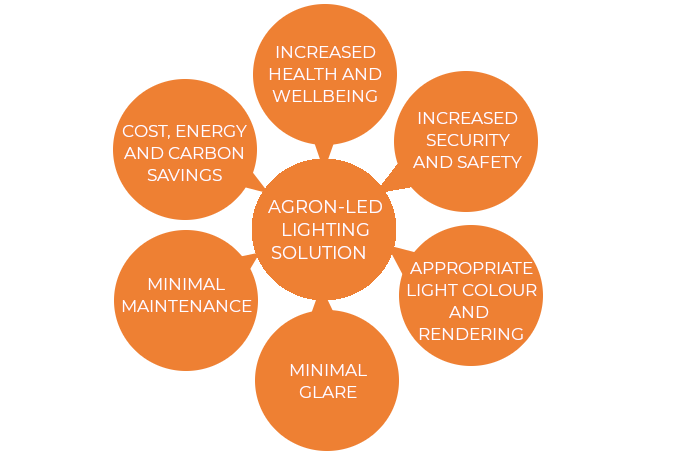 Our lighting review allows businesses to compare
their current system to a new 'Agron-LED' lighting system.