Mr Campbell called us after looking at various lighting solutions online. Due to the investment and only looking to do this every 10-15 years; he was eager to make sure that the solution he received was the best possible . Feeling slightly overwhelmed with the idea of getting a solution which didn't deliver what it was supposed to. Our technical advisor took him through the advantages and disadvantages with some of LED lighting solutions online.
The first thing we focused on was; what was he looking to achieve?
As the solution was for a dairy shed, it was important to create an environment that was, not only beneficial to the cows, but would increase fertility rates.
We completed a lighting design to ensure the optimum lighting levels were being achieved – which was then tested once the installation was complete.
Mr Campbell was not only happy that he received a solution which delivered what it promised but, in fact, increased his fertility rates by over 50% (based on the fertility rates from May 2017 and May 2018).
Read more about Agriculture lighting.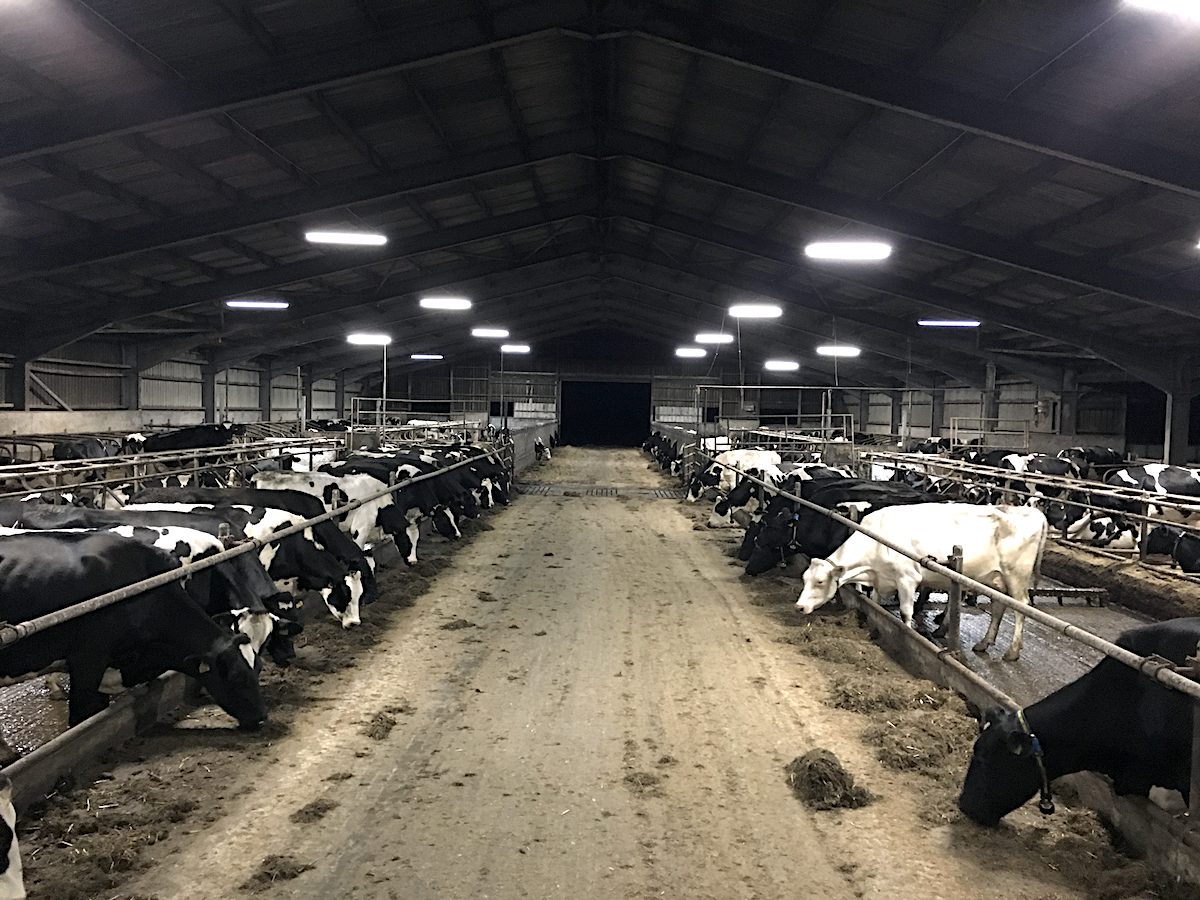 "In March of this year we installed new led lights in our dairy shed. We have noticed a marked improvement in fertility ,in the first three weeks of breeding an extra 33 cows have been served. Feed intake is also up which will help overall animal performance. The new lights have made the shed a great place to be for both man and beasts –
Thanks again for your help and advice "