Industrial Freezer LED lighting
This 100,000 square feet Eyemouth Freezers facility processes and freezes produce grown around the UK as well as by the owners farmers co-operative. Providing a 'Farm to Fork' service with constant grade A accreditation and highest standards the business was looking for a reliable LED lighting solution.
As a super market 'Green' rated processing site the management were interested in a lighting solution that would not only reduce their energy costs but, also, their carbon footprint.
It was crucial that the solutions, not only gave the correct lighting levels and uniformity but that the product itself would withstand the cold temperatures. So we prepared a lighting design, and recommended our non glare high bay; with an operation temperature of between -30'C and 60'C this solution was perfect for this project.
To accommodate our client further with install we organised that this should be completed during the only two weeks of the year when the company closes down.
Read more about Industrial lighting.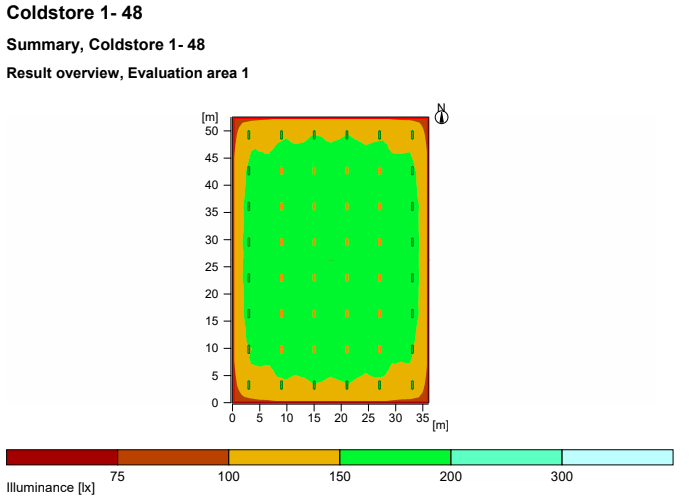 "When it was time to replace the lighting in our cold stores LED lighting was a necessity. Agron-LED were recommended to us because of their knowledge of using this technology in high bay large storage areas where glare could be an issue for FLT operators. Agron-LED quickly supplied a sample to be fitted and trialled first which proved acceptable. Full installation happened in a very short window and we were impressed with the dedication and commitment to get this done in the limited time. We are now enjoying a safer better lit cold store and are seeing a reduction in our electricity usage. I would not hesitate in recommending Agron-LED for anyone looking to install LED lighting systems."